ROBERT MIZZELL: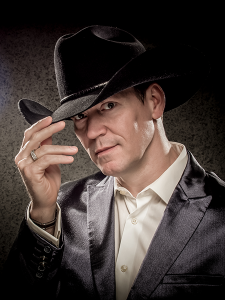 Robert Mizzell has made Ireland his home for over 20 years. He served his apprenticeship in Country Music since he first arrived here. The father and husband is now one of the top Country Music Artists in Ireland, enjoying huge success all around the country. He has released 12 solo studio albums and 2 full length DVD's to date and is constantly touring Ireland and the UK with his band 'The Country Kings'. Anyone that has ever been to one of his shows will agree that it is two hours of non-stop entertainment and that Robert Mizzell definitely puts his heart and soul into every song proving why he is one of Ireland's top country music recording artists!
Robert Mizzell has been working with Country Music Tours since its inception taking his groups to the UK, Spain and even further afield like Nashville, Memphis and the Smokey Mountains in Tennessee and also to Branson Missouri, Texas, his hometown Shreveport in Louisiana and a couple of Cruises. After ten years of taking groups to the USA, he took a three year gap and changed his direction to the Costa Brava in Spain, where he has taken hundreds of people with him to the beautiful Indalo Park Hotel. 2018 will be no different, as he will take not one or two but three trips abroad starting with the first ever Country music Ski trip to Andorra in March, followed by his ever popular annual 'Boogie on the Brava' trip in May and finishing off the year by returning to the 'Home of Country Music' Nashville Tennessee in October 2018 for what promises to be a 'Once in a Lifetime..' trip for everyone travelling with him.
Further details on Robert and his gigs are available at www.robertmizzell,com
---
JIMMY BUCKLEY: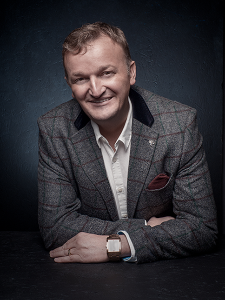 Originally from Doon, Co Limerick, Jimmy lives in Athenry, Co Galway with his family and is extremely busy touring Ireland and abroad with his own two hour top class country show. Once you attend a Jimmy Buckley show, you will see why he is regarded as one of Irelands top country acts. Jimmy and his band will have you dancing the night away!
Jimmy Buckley has been working with Country Music Tours for the last number of years. He travels with his fans on his annual 'Craic on the Costa' trip to the Costa del Sol and has also visited Tennessee and Branson, Missouri. Jimmy is a huge Elvis fan and it was his dream to take a group to Memphis, which he succeeded in doing back in 2007. For the past couple of years, Jimmy has headlined a hugely successful trip to Spain with his friends 'The Three Amigos' but October 2018 will see Jimmy returning with his own 'Craic on the Costa' trip to sunny Spain and we are very much looking forward to being part of it again.
Jimmy has a very busy schedule on the road with his own band, playing the dance halls, concerts and festivals throughout Ireland and the UK.
You can check out his website for further details www.jimmy-buckley.com