We hope you will enjoy looking through our foreign music holidays and weekend breaks. We take great pride in organising our trips and have been doing so since 2004. We organise tours for some of Ireland's top Country Music Singers, namely Robert Mizzell, Jimmy Buckley and Philomena Begley, to name a few…
When planning our tours, we carefully choose from a wide selection of hotels, venues and special guest artists, while also listening to our loyal customers each year. We have a great team working with us and really enjoy what we do!
Please feel free to browse our upcoming trips and check back regularly for exciting new tours and information on what's happening in the Country Music Tours World!
We look forward to welcoming you on one of our Country Music Tours soon…yeehaw!!
The Country Music Tours team pride themselves on the care and attention shown to each individual or couple travelling on one of their trips. The staff have huge interest in the travel and the music industry with most of them working in it for ten years plus. They have taken hundreds of people to destinations such as Spain, Portugal, Tennessee, Louisiana, Texas, Missouri, Florida, Georgia to name but a few. They look forward to welcoming you abroad whether it's your first time or you have been many times before.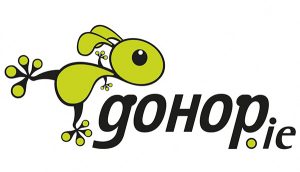 The GoHop Group is a leading Irish travel company with a network of multi-brand travel businesses. We develop travel businesses opportunities in the shape of partnerships, startups and through providing fulfillment solutions and services. We have launched and acquired a range of niche travel brands while supporting other travel companies wishing to target niche market opportunities.
The GoHop Group has evolved from its first brand, GoHop.ie ( that launched Ireland's first Online Flight Booking engine 1998 ), into what is today a successful network of travel brands. We believe as a collective we are stronger. We share our combined knowledge, resources and experience across our network with the aim of giving each brand the best opportunity to flourish
Country Music Tours is a trading name of Travel Management Solutions/GoHop.ie, 38/39 Pearse Street, Dublin 2. CMT is fully licenced and bonded by the Commission for Aviation Regulation in Dublin. Licence number TA 0535.